Traffic Jam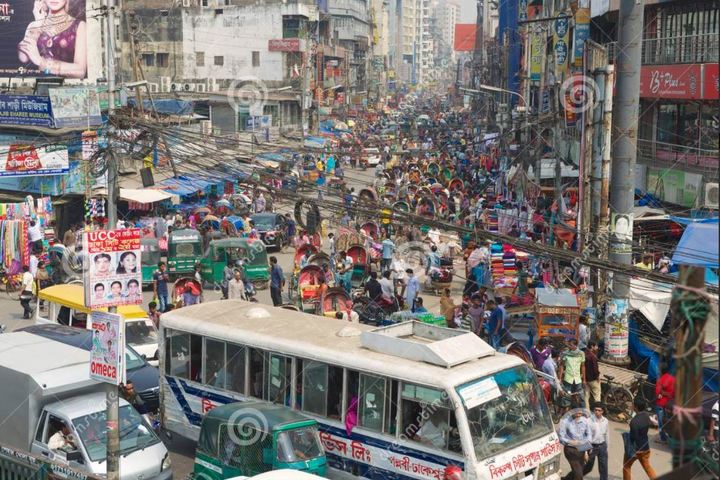 Bangladeshi traffic jam is legendary! Any Bangladeshi living in Dhaka knows how painful it is to sit in this traffic jam for hours and hours everyday. Obeying the traffic signal is a laughing matter in Dhaka and the Metro Rail system is taking forever to build. And we all know the condition of public transportation in Dhaka.

For our quiz today, please come up with a new PRACTICAL and INNOVATIVE idea on how you can solve this traffic jam problem in Dhaka. Besides traffic signal, traffic police, rail system, BRTC buses, what other ideas come to your mind that could be used to solve this traffic jam problem?
Please BRIEFLY write your quiz answer in the comment section below. This is NOT a wiki project, so please write as briefly as possible since the comment section takes only a certain number of characters.
We will pay $3 to the winner of this quiz. This time we will pay ONLY the winner of this quiz and hence the format is different than our previous quizzes.
Please submit answer by Thursday, Nov 19, midnight, Dhaka time.